Webcast
Flevo Campus Dialogues | Taste for Change
During an online liveshow speakers from different backgrounds will elaborate on taste: from changing food patterns to traditions and taste preferences. How have these patterns changed over time? And what is the influence of the globalised world? Is there a way to create a food system that delivers sustainable choices for all? With the Flevo Campus Dialogues – Floriade Edition we'd like to inspire you with a program full of insights on the importance of taste towards more sustainable consumption.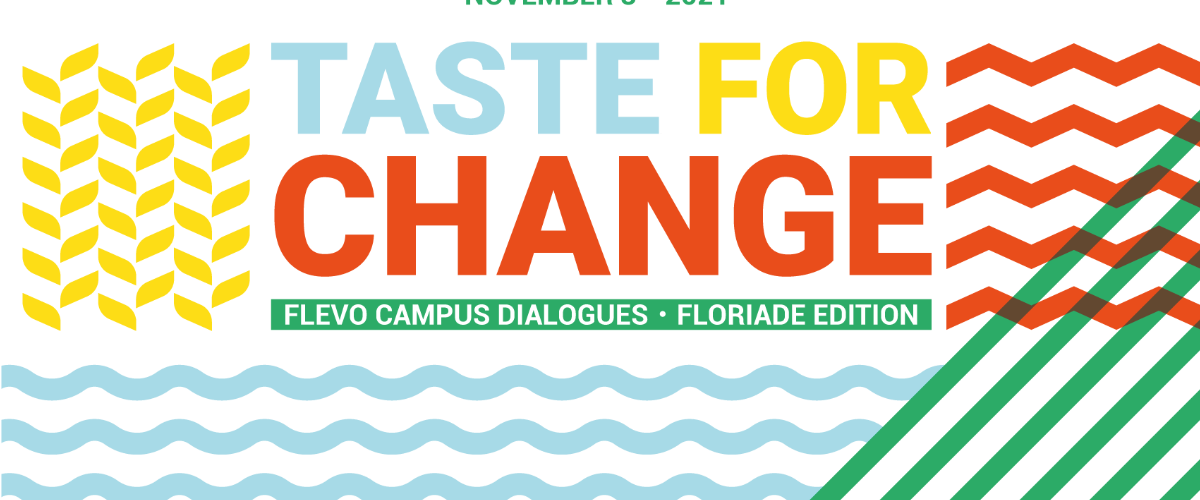 Programme
In the talkshow in the morning we will take a dive into the world of taste with chefs, entrepreneurs and scientists. In the afternoon we will take action in three Deep Dive sessions and you will discover how YOU can contribute to a sustainable food future! Get started with food pioneers and immediately put your knowledge into practice.
Line up
We've got some really interesting speakers lined up for you this edition.
Helen Kranstauber is a real food change agent. As a founder of campaigning agency Food Cabinet, she mobilises people and organisations towards a future proof food system. She was also one of the founders of the Dutch Slow Food Youth Network and the Food Film Festival.