Nieuws
Flevo Campus Dialogues Floriade Edition
The way we currently produce, buy and eat food has a major impact on our planet. We need to change our food systems to move towards a sustainable, healthy, fair and inclusive food culture. We want to discover what role taste can play in all this and you are invited to join us!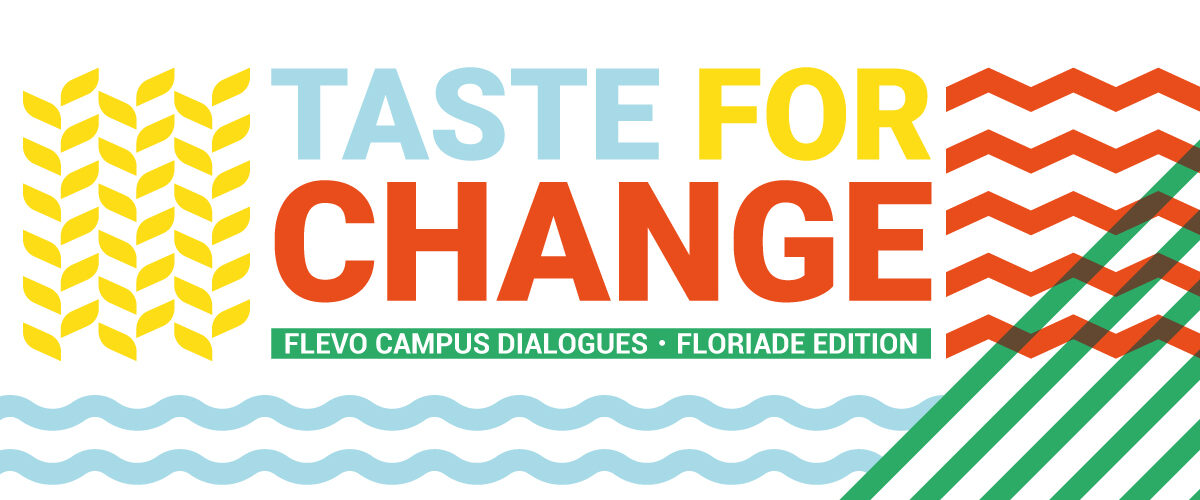 During an online liveshow speakers from different backgrounds will elaborate on taste: from changing food patterns to traditions and taste preferences.
How have these patterns changed over time? And what is the influence of the globalized world? Is there a way to create a food system that delivers sustainable choices for all? With the Flevo Campus Dialogues – Floriade Edition we'd like to inspire you with a (free) program full of insights on the importance of taste towards more sustainable consumption.