Verslag
The Village has opened its (online) doors!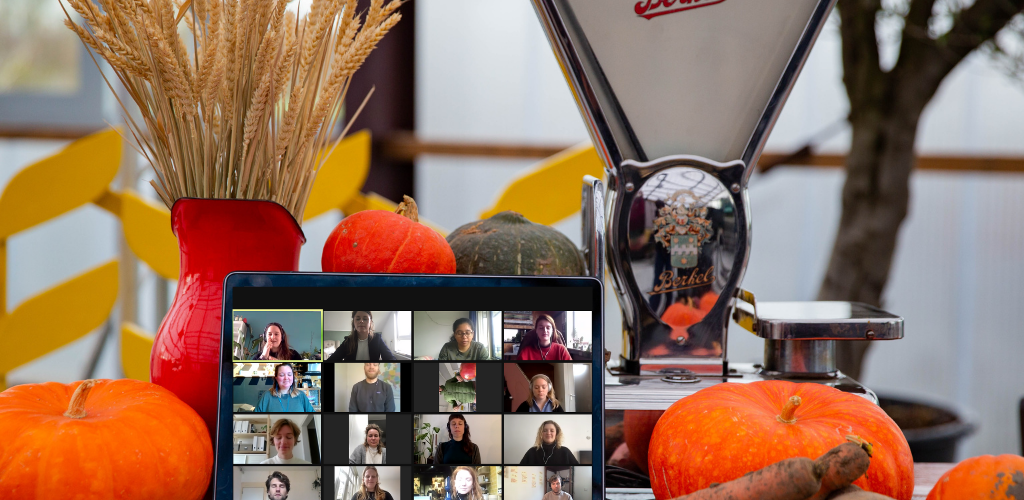 Online kick-off
On 16 March 2021, the first generations of residents of this new food hub, or: 'Villagers', met each other for the first time. This day marked a beginning, so all Villagers made their own beginning explicit: who am I, where do I stand now, what will be my next steps? They went through a general introduction program, including typical Flevo Campus rituals such as 'eating the apple': a ritual that helps participants to embrace the moment, by slowly and mindfully eating a piece of apple. This proved to be a special experience, even from behind a screen! Furthermore, the Villagers were assigned 'accountability partners' to serve as a buddy in their entrepreneurial adventures. Over the next six months, the first generation of Villagers will build a tight community of food changemakers. In a relatively short period of time they will be able to accelerate their own business to get to the next level.
Meet the Villagers
The Village is the brand new hub for food change makers, powered by Flevo Campus. Together with the residents we build a strong community that shares a passion, but mainly share skills, knowledge and experience. In a rapidly changing world it is almost impossible to do everything on your own. Therefore, the Village is there to build your community of likeminded people: together we can bring about, test and develop new urban food solutions. Among the first Villagers are the entrepreneurs behind The Good Spice, De Seizoenarbeiders, The Waste to Success, as well as a bunch of 'solo entrepreneurs' who are building businesses varying from a lupine coffee brewery to the first Dutch food museum.