Nieuws
Our Think Tank has kicked off!

Flevo Campus Think Tank 2021: recommendations for food policy
On 17 March 2021, a new government will be elected in the Netherlands. Therefore, this year's Flevo Campus Think Tank will advise the new government on how to finally tackle remaining challenges regarding food, health and agriculture. The Netherlands is proud of its position as a frontrunner in food and agriculture. However, considering the contributions to the Climate Deals and working on SDGs, the Netherlands stays far behind. More concretely, the new government will start off with an unsolved and complex dossier on nitrogen emissions. The promise of circular agriculture has not been fulfilled and is still vague. And the COVID-19 pandemic has made everyone – farmer to policymaker – aware of the fragility of the food systems. This election marks the possibility to set an example for innovative, ambitious and transformative food policies. Therefore, the Flevo Campus Think Tank works on recommendations for this new government on food policies. The central question for the Flevo Campus Think Tank of 2020 is:
What does the new Dutch Government have to do in order to become frontrunner in meeting the Paris Climate Agreements and the Sustainable Development Goals?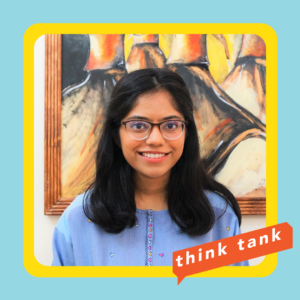 Meet the participants
This year's Think Tank consists of 20 young, enthusiastic food changers from all over the world. They are studying or working in the field of food, sustainability, circular economy, healthcare, gastronomy and many other related fields. We are happy to introduce you to them on our Instagram and Facebook channels!