Agenda
Pitch event Food Pioneers #5
Closing event of the fifth edition of our Food Pioneers Program. Come and meet the pioneers, see them pitch their product or business to an expert panel and sample their products!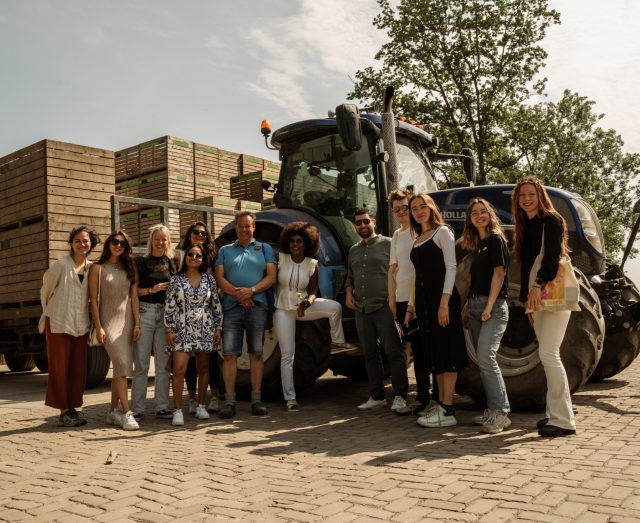 Wanneer
Tijd
Waar
The Natural Pavilion
Arboretum West
Almere

This year's edition of the Food Pioneer Program kicked off on 1 June. During the course of six programme days eleven entrepreneurs have shared experiences and compared notes, received coaching and support to give their business/product an upgrade.
During the closing event on 2 November they will pitch their product or business to a panel of experts in the field and receive feedback from them and, if so inclined, from the audience as well. The Pioneers will have their products on display, so there will be ample opportunity to sample them. And we will close this event off with drinks & snacks, as usual.
You are very welcome to join us this festive afternoon on 2 November! Please let us know you're coming by filling in the form below.
Ja, ik kom graag naar het pitchevent van de Food Pioneers!
Kom de opening van de Dutch Food Week vieren en laat je verrassen door alle lekkernijen op de 20 meter lange borrelplank met producten uit de buurt van lokale ondernemers.

Meer informatie

Restaurant BoutiQ
Grote Markt 3
Almere

Gratis

Op zaterdag 7 oktober doet Flevo Campus mee aan het Weekend van de Wetenschap. Kinderen kunnen in het Natural Pavilion meedoen aan een kookworkshop, leren over verschillende smaken, bonen planten en nog veel meer!

Meer informatie

Campusterrein
Arboretum West
Almere

gratis
Arboretum West
1325 WB Almere