The Village: an inclusive hub for food entrepreneurs
In 2021, 'the Village' will be built as part of the Flevo Campus knowledge institute. The Village is a breeding ground, where entrepreneurs and food change makers from the Netherlands and abroad get the opportunity to start and develop their own business, guided and surrounded by a close-knit community. The Village is the place where the food system transitions into a personal network, education transitions into entrepreneurship and where ideals transition into practice. The Village is open for food changemakers who are ready to further develop their plans, build ideas for future enterprises and become part of a growing community.
The Village Food Pioneers Program
Are you a food changemaker, full of ideas, or already running your own food business? A student, entrepreneur or researcher looking for an inspiring workplace or a community of like-minded people? You are ready to join the Village Food Pioneers Program. Flevo Campus offers 15 young food changemakers that participate in the Food Pioneers Program a free workplace from September 2021. As a resident of the Village you will become part of a close-knit community. Under the guidance of coaches and experts, from Food Hub and Impact Hub you will develop both your company and yourself personally. The purpose of these 6 months? Bringing your company to a next level in a relatively short period of time. Want to learn more about the program?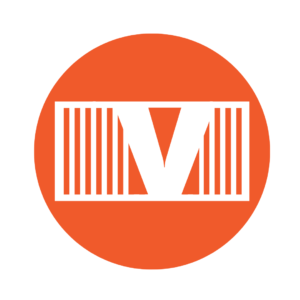 Registration for the second Food Pioneers Program is now open!
Registration for the second cohort of the Food Pioneers Program is now open. Want to learn everything about the program and find out if it is a match for your business?
Check this information page or feel free to contact 'landlord' Eva: eva@foodhub.nl
Meet the Villagers
These are the first residents of the Village in 2021: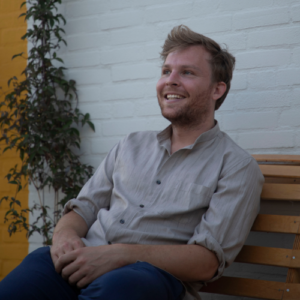 Jur Jacobs – De Seizoenarbeiders
"Hi, I'm Jur! As an entrepreneur I have founded and run a few start-ups, ranging from temporary hotels during events, to the first foodbox of the Netherlands, to a fish company that connected neighbours. My main project now is De Seizoenarbeiders, a platform for freelancers who lost their job in the corona crisis. Our platform is like an employment agency that puts them to work on Dutch farms. As you can see, the connection between people and their food is a recurring theme in everything I have done so far."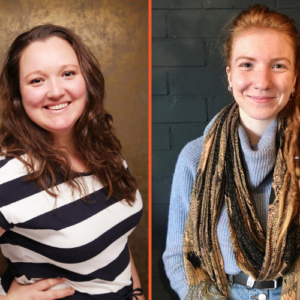 Kimberley Vonk & Judith Haar – Food Mission
"We are Kimberley and Judith and we run Food Mission! With Food Mission we want to inspire people in Almere to think differently about food and inspire them to eat more plant based. We will start our mission by developing a local tear-off calendar with interesting food facts. Kimberley is founder of the first plant based restaurant in the city center of Almere, The Black Cockatoo. She loves living in Almere and therefore it's her personal goal to make the city greener, more fun, and more sustainable. Judith is a third year student at Aeres Hogeschool. She loves to learn about sustainability, food and health, and she would like to contribute to Almere with this knowledge."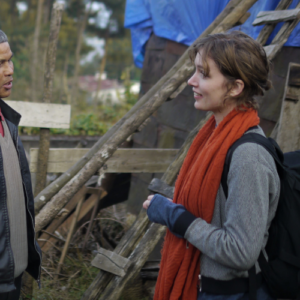 Iona Mulder – The Good Spice
"My name is Iona and I'm the founder of The Good Spice. Before that, I studied history and law and worked as a researcher and consultant. I have always been a doer with a big passion for food. Thus, when the idea of The Good Spice started to grow and take shape in my head, I decided to make a career switch and make working with food my profession."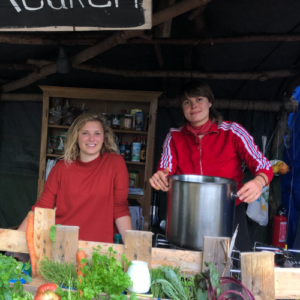 Anne Luz Pijnenburg & Mara Lin Visser – The Waste To Success
"We are Anne Luz and Mara Lin, and together we are The Waste To Success! This is a social collective against food waste. How do we do that? By offering cooking workshops: we cook with local, seasonal ingredients that were rescued from waste. We teach our participants to taste, feel and smell, as to encourage them to use their creativity and come up with something unusual. Something unusually good!"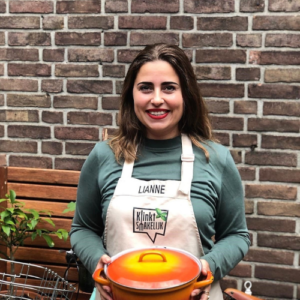 Lianne Schonewille – 1MAY
"Hi, my name is Lianne! I'm the founder of 1MAY, a food & lifestyle platform. I'm a marketing manager with a passion for sustainability, food and environment. My mission is to make local food great again."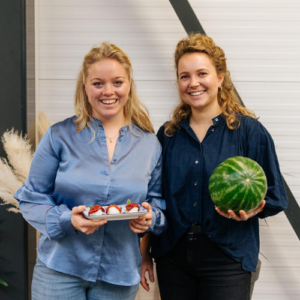 Anne van de Peppel & Fleur Kabalt – Catchless
"Hi, we are Fleur and Anne! Together we founded Catchless. We try to rethink and reimagine the future of food. More specifically, we want to challenge the traditional culinary plate for the well-being of the whole by inspiring consumers to eat tasty nutritious marinated watermelon. The era of boring soy products is over!"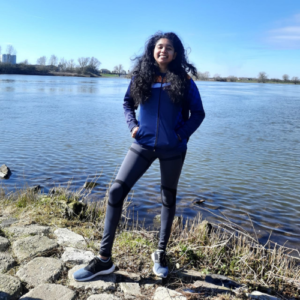 Juvena Coelho – Cookie Puff
"Hi, I am Juvena Coelho. I am an Indian studying in the Netherlands. Baking all things sweet is my talent and cooking for friends and family is the best experience. This is what I do with my start-up Cookie Puff! I also love playing football, eating, learning about cultures and nature walks."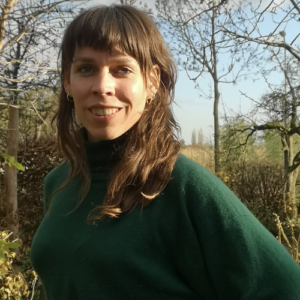 Myrthe Lanting – Urban Connectors
"My name is Myrthe. My work is driven by a strong desire to enable and create socially just and sustainable societies that add more value than they take. Over the years I have  worked with numerous citizen driven initiatives (from neighbourhood gardens to small scale catering companies), startups, educational institutions and municipalities in the Netherlands (mainly as an impact driven designer and facilitator) alongside self initiating projects around food waste, food heritage and the inclusive sharing economy. As a co-founder of Urban Connectors I have narrowed my focus to regenerative (urban) food systems. I'm especially interested in reconfiguring our relationship with food, how we produce it, rethinking how and what we eat and how to make food that is healthy for self and planet accessible to all."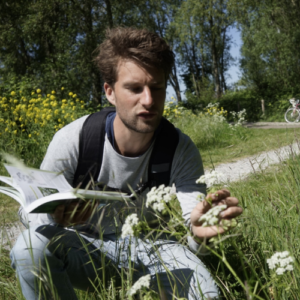 Pieter Post – Weeldewoud
"Hi, I'm Pieter! Since my graduation I have this strong urge to work on the regeneration of the Earth and I am super excited that I can now work towards this ambition. I'm passionate about (organic) food, yoga/movement, nature, personal development and surfing. Along with that there's multiple other things I value, like to do and enjoy. In the Village I'm going to work on actualizing a vision to make the Dutch landscape a paradise through food. My company Weelde Woud embodies this vision and centralises three things. Botany is our starting point, gastronomy our means and the landscape our goal. The coming months I will work on an innovative product together with restaurant De Nieuwe Winkel from Nijmegen. Eager to get in contact with me or do you want to know more about my company Weelde Woud, don' t hesitate to contact me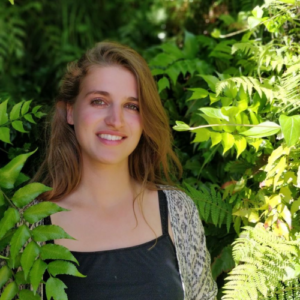 Robin Vroom – stichting 'n Wilde Keuze
"My name is Robin. I studied Environmental Sciences and International Sustainable Management. With these studies I set out to understand how the social, ecological, and economic challenges of our time interact and how they are best addressed. This has led me to projects working on regenerative agriculture and food landscapes with the underlying goal to combine science, art, wellbeing, and education. In the Village I'll mainly work on a project called 'n Wilde Keuze: a food museum for today and tomorrow. Via this museum I want to reach a broad audience and get them involved in the process of a fair food transition. Consider it a theatrical, living exposition. The first edition will be organized in Summer 2021, at theater company Vis a Vis."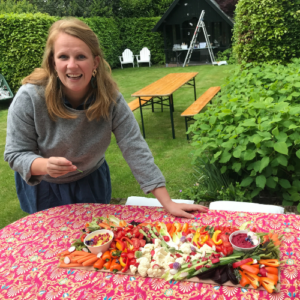 Rozemarijn Rischen – Borrel BV
"Hi, Rozemarijn is my name! After my architecture studies, I preferred to build borrelplanken (snack boards) instead of houses. So that's what I did! I've been working at my Borrel BV company for two years now. Since last year, this has become my full time job." 
Wat is de Village?
In 2021 wordt als onderdeel van kennisinstituut Flevo Campus 'de Village' gebouwd. Dé broedplaats voor de voedseltransitie, waar jonge ondernemers en voedselveranderaars uit binnen- en buitenland de kans krijgen hun eigen onderneming te starten, begeleid en omringd door een toonaangevende community. De Village is de plek waar waar het voedselsysteem overgaat in een persoonlijk netwerk, onderwijs overgaat in ondernemen en waar idealen overgaan in de praktijk. Voedselveranderaars die er klaar voor zijn om hun plannen, ideeën of al bestaande onderneming verder te ontwikkelen, maar nog op zoek zijn naar een inspirerende werkplek of een community van gelijkgestemden, kunnen zich vestigen in de Village.
Het Village Food Pioneers Program
Voor de tweede keer biedt Flevo Campus 15 jonge voedselveranderaars vanaf september 2021 een gratis werkplek aan. Als bewoner van de Village word je 6 maanden lang onderdeel van een hechte community en ga je, onder begeleiding van Food Hub en Impact Hub, coaches en experts, zowel je onderneming als jezelf persoonlijk ontwikkelen. Het doel van deze 6 maanden? In een relatief korte periode veel verandering teweeg brengen om je onderneming naar een hoger niveau te brengen. Meer weten over het programma?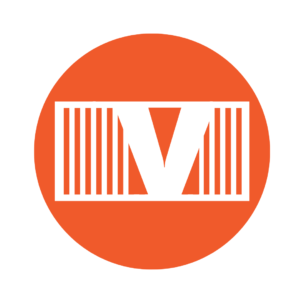 Inschrijving voor het Village Food Pioneers Program is nu geopend.
De inschrijving voor het Village Food Pioneers Program is nu geopend. Wil je meer weten over het programma? Of je aanmelden voor 31 juli? Check deze pagina voor alle informatie. Of neem voor vragen contact op met 'huisbaas' Eva: eva@foodhub.nl